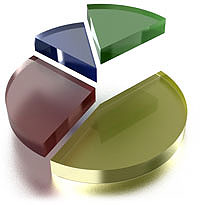 About SRS 3D Design Services
Stunning 3D graphics can enhance your online project significantly. The most sought-after applications of 3D graphics for online businesses are:
Professional, impressive and realistic business graphics.
Visualizations: For example a 3D visualization of a product such as a cell phone can be rotated and, therefore, viewed from various perspectives.
Advertisements, including video clips that utilize real 3D objects.
Our specialists are trained in 3D modeling, texturing and scene lighting to design the most striking 3D objects for your business.
Benefits
Impress Visitors
Advanced, more sophisticated business graphics create a good impression with your target audience.
Increase Return Rate
If visitors are enticed by your overall appearance, and they like what you offer, they are more likely to return to you than to your competitors.