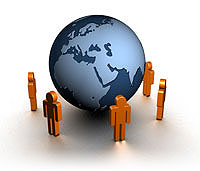 What Is Web Strategy Consulting?
Our web strategy consulting is perfect for any serious company that wants to increase its bottom line by exerting the power of the Internet. We start with a thorough analysis of:
Your market, including the saturation/competition, niche trends, and the challenges faced when trying to enter or expand in this market.
Your customer, including his behaviors, likes and dislikes, and demographics.
Your products/services, including the benefits, the features, and how to best present them.
The presentation, including the website design and the efficiency of the web copy.
The financials, including how to best sell your products or services, monetization, and budget requirements.
After we have analyzed your whole environment, we determine long-term goals and objectives with you, and eventually devise a plan of attack based on the budget, the results we researched throughout the analysis and your goals. The primary questions that we want to answer for the web strategy will be:
How best can we create more value than competition?
What Internet marketing tools will be most effective at this time?
How and when should we exploit those tools?
Finally, we fine-tune the plan along with your company to achieve optimal results.
Benefits
Maximum Efficiency
With a web strategy you can approach your online market in a more targeted manner, allowing you to maximize the efficiency of your online business.
Maximum Value of Products/Services
The process will also reveal any strengths and weaknesses apparent in your products and services, especially with regard to your online competition.
Deep Market Knowledge
"Know your enemy" — knowledge about the market that you are about to enter or expand in is crucial for online success. Knowledge allows you to avoid pitfalls and be prepared for otherwise unexpected trends and events.